Wiley and Dizzee Rascal clash on Twitter with 'underage sex allegations and death threats'
Wiley has denied Dizzee's allegation that he had sex with an underage girl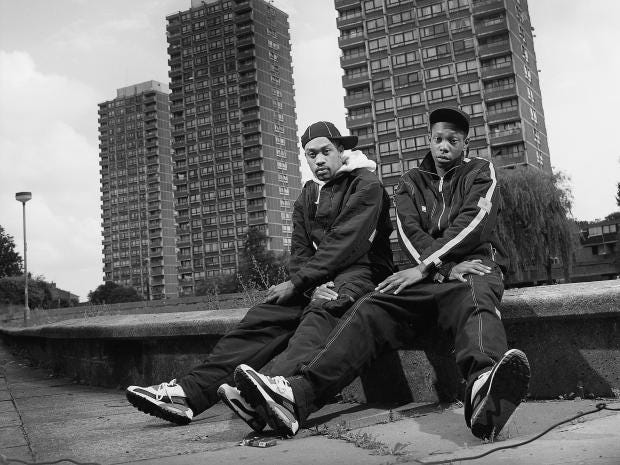 Dizzee Rascal and Wiley have re-ignited their beef after a clash over Twitter that saw the pair trade allegations and threats.
The two grime pioneers, who were once close friends and collaborators, first fell out over an incident in Aya Napa in 2003.
Wiley hit out at Dizzee in June this year over rumours that he had recorded a diss track for his new album Raskit. 
"The Other Side" sees Dizzee rap: "Tell Willy I don't need a penpal/Stop writing me these letters I don't know what to do with them/It ain't ever gonna be '03 or '02 they don't do it how I did it."
He also appears to allege that Wiley engaged in underage sex with the lyric: "Why's the Godfather touchin' on the kids?/Why you actin' like you never knew and he's movin' new again?"
Dizzee repeated the allegation in the new Twitter clash, which began with him claiming that he was "making grime when Wiley was on Top of the Pops with Pay as you Go and shacking up with school girls".
Wiley responded: "Dizzee you have 1 classic grime album you are not god and you haven't helped anyone in grime except yourself. Who took you to nick?"
Wiley has denied the claims, and Tinchy Stryder also disputed Dizzee's story.
In a now-deleted tweet sent as the feud escalated, Dizzee appeared to make a death threat towards Wiley.
"Wiley I know you think all this trolling is funny but one day you're [going to] push me too far and I'm going to kill you. I hope you keep laughing."
Dizzee later seemed to backtrack, posting a video on Instagram that he "said a lot of crazy s*** today, but it's Sunday, so I can't leave today without bringing back positivity".
Dizzee Rascal has responded after his vicious argument with arch-rival Wiley on Twitter.
The Grime legends were involved in a heated back-and-forth this weekend, with Dizzee claiming that Wiley is a paedophile and threatening to "kill" him if he continued their argument.
Following the drama, Dizzee has now responded via a video on Instagram.
"People will push your f*cking buttons," he said.
 "The worst thing I said today was that I'm God, I'm not God, I respect people and their beliefs. That was the stupidest thing I said today.
"The rest, you can do what the f*ck you want with…"
<iframe width="560″ height="315″ src="https://www.youtube.com/embed/1eayHGq2cqA" frameborder="0″ allowfullscreen></iframe>