L'Daijohnique Lee recently made headlines when she was brutally beaten by a white man in the Deep Ellum area of Dallas, TX. Dallas authorities have charged Lee with a felony charge according to her attorney S. Lee Merritt.View image on Twitter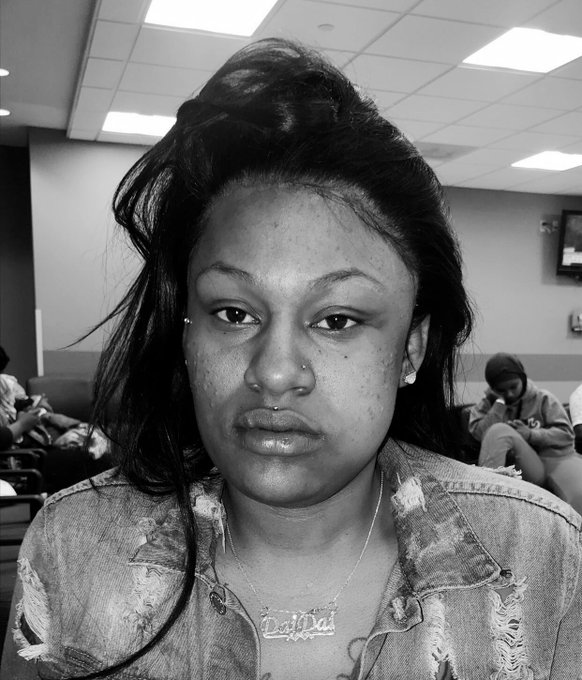 Lee has been charged with at least one felony on Tuesday, just a few hours after Dallas police were reportedly preparing to file criminal mischief charges for allegedly damaging her attacker's pickup truck after she was beaten up on March 21 NewsOne reported.
During a incident that occurred in a parking lot Lee's attacker, Austin Shuffield reportedly called her a "stupid Nigger" and pulled out a gun before punching her with blows that left her unconscious.Shuffield has been released on $2,000 bond the same day he was locked up for attacking Lee. The bartender was initially charged with misdemeanor assault but has the charges has been upgraded to aggravated assault with a deadly weapon, a second-degree felony and unlawfully carrying a weapon.
It is not clear when police will arrest Lee WFAA-TV reported. Lee allegedly caused thousands of dollars of damage to Shuffield's truck. The viral video of the attack appears to show Shuffield holding a gun in one hand as he slaps away Lee's cellphone.
After the video went viral, protesters took to the streets to call for felony hate crime charges against Shuffield.
"We have to stand in solidarity because too many times, as people of color, we don't have any wins," community activist Olinka Green told the Dallas Morning News. "We are going to let this sister know that we are going to stand in solidarity with her."
Dallas police held a news conference Tuesday afternoon to discuss the controversial charges against L'Daijohnique Lee.
"It's not the intention of the Dallas Police Department to pick one side or the other. We value all of our citizens," said Deputy Chief Thomas Castro.