Two men have been jailed and two others given suspended sentences for selling tens of thousands of counterfeit records.
Alan Godfrey, 66, Christopher Price, 68, Robert Pye, 66, and Stephen Russell, 66, distributed unlicensed singles by 1960s Northern Soul artists.
Newport Crown Court heard some records had spelling mistakes and mismatched labels.
Pye was jailed for 10 months, and Russell for eight months.
Godfrey was given a sentence of nine months and Price one of eight months, but both of these sentences were suspended.
Prosecutors said catching the gang took four years.
The British Phonographic Industry came across the operation after test purchases.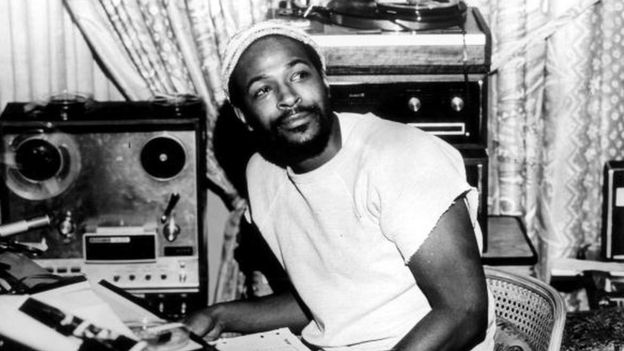 Prosecutor Alex Greenwood said: "In many instances identical copies of recordings were found at the addresses of each of the defendants, indicative that they were supplying each other.
"All defendants' PayPal records reflected thousands of sales of similarly described recordings over many years."
Analysis of bank accounts in Godfrey's name showed he made transfers of £101,518 to Pye, and his HSBC account contained credits of £77,957 from PayPal.
Godfrey's NatWest account also had Amazon credits worth £10,905 and PayPal credits totaling £152,254.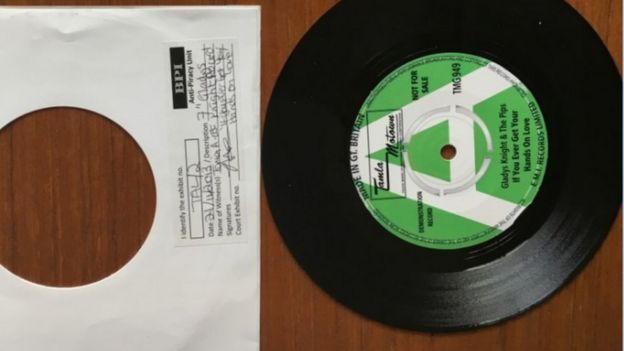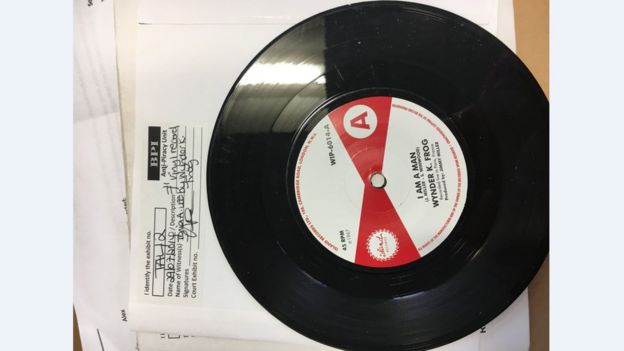 Officers later seized 55,000 records worth an estimated £500,000.
Godfrey, of Bridgend, Russell, of Kidderminster, and Pye, of Ipswich, pleaded guilty to six counts of unauthorised use of a trademark.
Price, also of Kidderminster, pleaded guilty to two counts of unauthorised making of a copyright work, and three counts of unauthorised use of a trademark.
A Proceeds of Crime hearing will take place next year.