Banton and Johnson never settled on a plan that first week, and they parted ways agreeing to stay in touch.
Over the next five months, however, their communications stalled. Recorded phone calls from the time, since released by authorities, indicate that while Johnson repeatedly reached out to Banton, asking to meet or otherwise catch up, Banton wasn't as eager to reconnect.
Oftentimes Banton told Johnson he was too busy or too tired to meet.
HEAR BANTON PUT OFF JOHNSON:
"For five months you've been trying to get him over to see you, and for five months he has either canceled or said, 'No'?" Markus asked Johnson at trial.
"Yes," Johnson conceded.
As Banton later described it, Johnson "was always pushing me to come, pushing me to come and see him, always calling me, but I would not go. ... I stayed away from him."
"A GUILT TRIP"
So that December, Johnson tried a different tactic.
Shortly after lunchtime on Dec. 4, 2009, Johnson called Banton to announce he had flown to Florida from out of town to see him. Having traveled so far, Johnson implored Banton to drive the two hours to Sarasota and finally see his sailboat.
"Make an effort," Johnson told Banton in a recorded phone call. "It'll all be worth it."
Recalling the conversation during trial, Markus bluntly asked Johnson: "You're giving him a guilt trip, right?"
"I am," Johnson admitted. "I'm doing my job," he said. The DEA and local police paid him more than $50,000 for his work on the Banton case.
Nevertheless, the tactic worked — Banton agreed to meet him in Sarasota. Banton also decided to bring with him a longtime friend, Ian Thomas, who Johnson was told could help procure large amounts of cocaine.
"What you told [Banton] is he was coming to see your boat?" Markus later asked Johnson.
"Absolutely right," Johnson responded.
Driving together through the streets of Sarasota on Dec. 8, 2009, Banton and Johnson renewed their detailed talk of cocaine prices and a potential deal. Johnson even offered Banton a small stash of cocaine from the deal that the musician could sell on his own.
"Thank you very much for this opportunity man," Banton told Johnson in the car, as he described an array of financial woes. "Oh you have given me opportunity to be myself again."
But instead of taking Banton and Thomas to see his boat, Johnson brought them to a warehouse.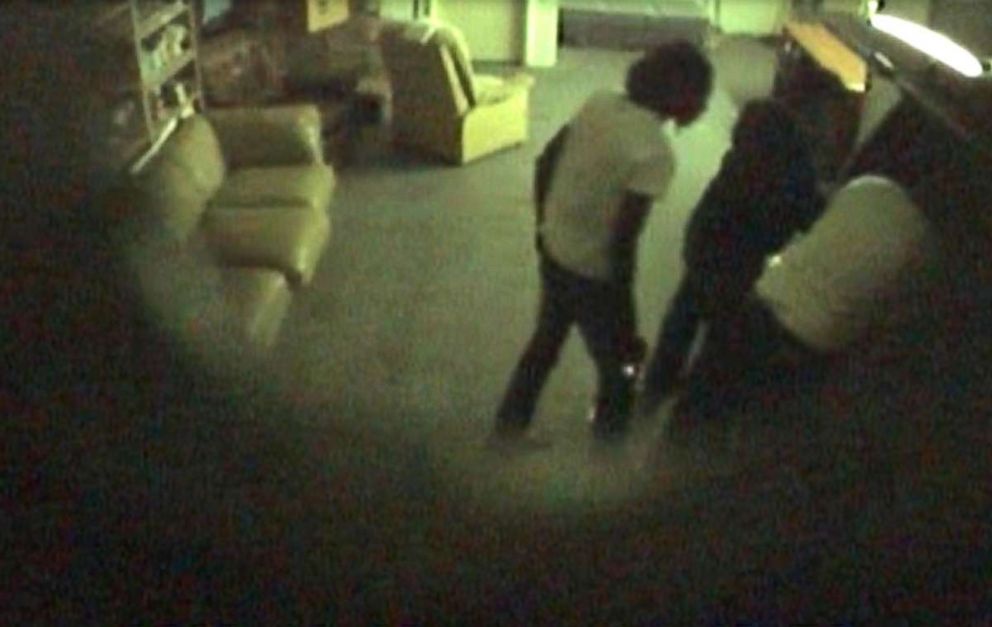 THE WAREHOUSE, AND THE VIDEO
The warehouse was owned by the Sarasota Police Department, and it had been outfitted with four hidden cameras.
When Banton and Thomas walked into the warehouse, Johnson introduced them to an undercover police officer, posing as a drug supplier.
"While you're in here, I want to show you some goods," Johnson told the others.
He had hidden 20 kilograms of cocaine in the back of an SUV. He pulled out one brick of the drug and handed it to Thomas, who walked the package to a nearby table.
Banton followed Thomas to the table and stood next to him for a full minute, while Thomas cut into the cocaine.
"You like it?" Johnson asked Banton.
"I like it," Banton responded.
Seconds later, Banton slapped a dash of the cocaine onto his tongue to taste it.
WATCH BANTON INSIDE THE WAREHOUSE:
"I don't know why I did that," Banton later said about tasting the cocaine. "If I could rewind the hands of time, I wouldn't have done that. But I did."
Shortly after Banton tasted the cocaine, Thomas got on the phone with a contact in Georgia who was looking to buy cocaine.
Banton chimed in from a chair: "Find out how much he wants."
The Georgia man didn't give a concrete answer, but he was clearly interested in buying what Johnson and Thomas had to offer. Banton told Johnson and Thomas to "trust" each other as they move forward.
WATCH BANTON TALK ABOUT "TRUST":
Banton then left Sarasota for his home in Tamarac, Florida, outside Miami.
Video from inside the warehouse was played during Banton's trial and then sealed by the court indefinitely. U.S. officials objected to its release because it contained images of an undercover detective and a confidential informant, but after arguing in a letter to the court that the public had a right to see the video, ABC News persuaded a judge to unseal it.
Despite what the video showed, authorities said they were not prepared to take anyone into custody on the day of that warehouse meeting.
"The deal was still not finalized at that point, correct?" Markus asked Johnson at trial.
"That's correct," Johnson said, acknowledging the deal was still being negotiated.
THE FINAL DEAL
The day after the warehouse meeting, while Banton was at his home more than 200 miles away, the Georgia man came to a final agreement with Johnson and Thomas: He and an associate would buy five kilograms of cocaine for about $135,000, and they would send a crony named James Mack to Sarasota to make the exchange.
Thomas was to make $10,000 from the deal. It was unclear what — if anything — Banton would get out of it, according to Markus.
After all, even investigators conceded that the specific deal was reached without Banton's knowledge, and Banton had no connection to Mack or the other Georgia men.
On Dec. 10, 2009, while Banton was asleep at his home, Mack, Johnson and Thomas convened at the warehouse in Sarasota.
Thomas brought $135,000 to hand over, and Johnson had a little bag with several kilograms of cocaine in it.
Seconds after Mack tested the cocaine, police stormed the warehouse and placed Mack and Thomas under arrest. Banton was then arrested at his home.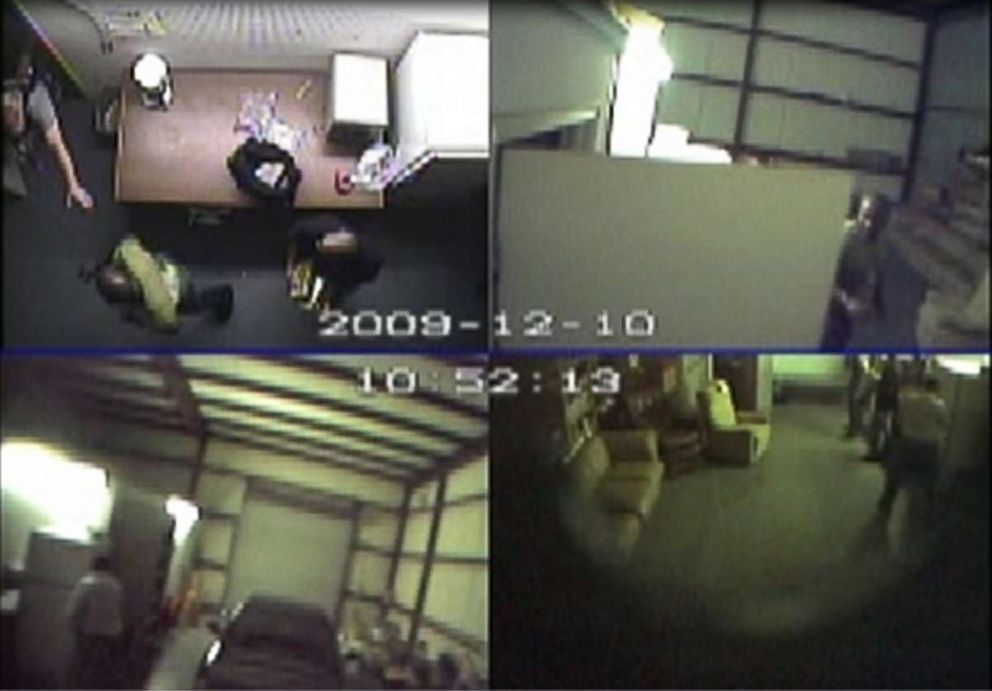 Mack and Thomas quickly pleaded guilty to drug-related charges and have since been released from prison — though Thomas was back in police custody in February for allegedly trying to sell cocaine again.
In 2011, Banton was convicted of two counts for taking part in a conspiracy to sell cocaine, and despite his efforts to overturn the conviction, a federal appeals court later ruled "the evidence on the record supports" the jury's conclusion.
As prosecutor Jim Preston described it during trial, once Banton introduced Johnson to Thomas, "the defendant's role changed from that as an investor to that as a broker, bringing people together for a drug deal."
The law is clear, according to what U.S. District Court Judge James Moody told jurors before they began deliberating.
Even if Banton "played only a minor part in the plan" but "willfully joined in the plan on at least one occasion, that's sufficient for you to find the defendant guilty," Moody explained.
Moody said "there is no entrapment" in a case when "the government merely provides what appears to be a favorable opportunity for the defendant" to "commit a crime the defendant was already willing to commit."
"But," Moody added, "if there is a reasonable doubt about whether the defendant was willing to commit the crime without the persuasion of [the] government ... then you must find the defendant not guilty."
Markus still insists there is such reasonable doubt.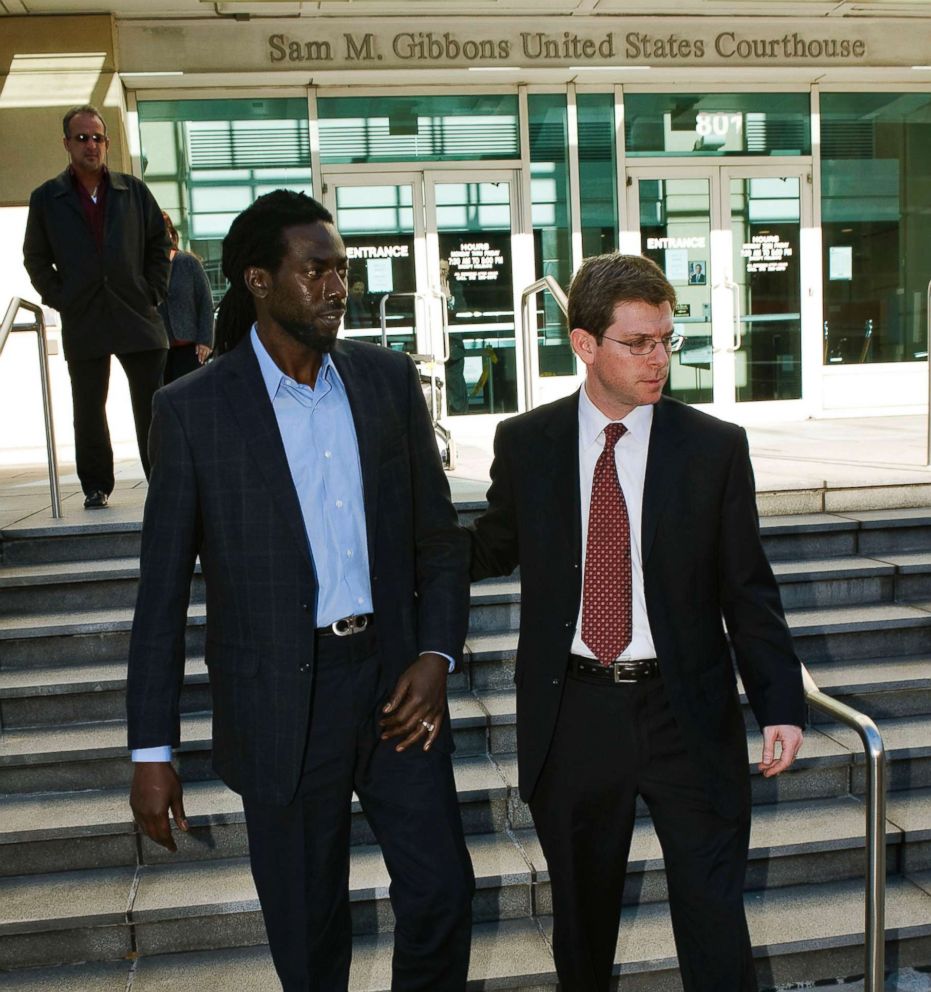 Johnson "relentlessly pursued" Banton and wouldn't "stop trying to turn him into a drug dealer even though his target repeatedly said no," Markus told ABC News.
During the trial, Banton called Johnson "a master" manipulator who "staged" interactions "to destroy my life."
"I talked the talk but I did not walk the walk," Banton insisted at trial. "I did not take any action furthering the [deal]. I did not give him any money. I did not send him anywhere. I did not accept anything from him. It was all just talk."
"I'm here today for running my mouth," Banton added. "I'm an innocent man."
At one time, many jurors agreed.
Banton was actually first put on trial in 2010, but a mistrial was declared after the jury couldn't agree on a verdict. According to Markus, jurors voted 9-3 to acquit Banton.
VALUE OF THE VIDEO
For some, their support of Banton is unwavering, even when confronted with the undercover surveillance video from inside the Sarasota police warehouse.
Reggae star Stephen Marley, son of Bob Marley, testified for the defense in both of Banton's trials, describing Banton as a "voice of the world" who never expressed interest in trafficking drugs.
"Would your view of Buju Banton change if you saw a video of him inspecting a kilogram of cocaine and tasting it?" Preston asked Marley in the first trial.
"No," Marley stated.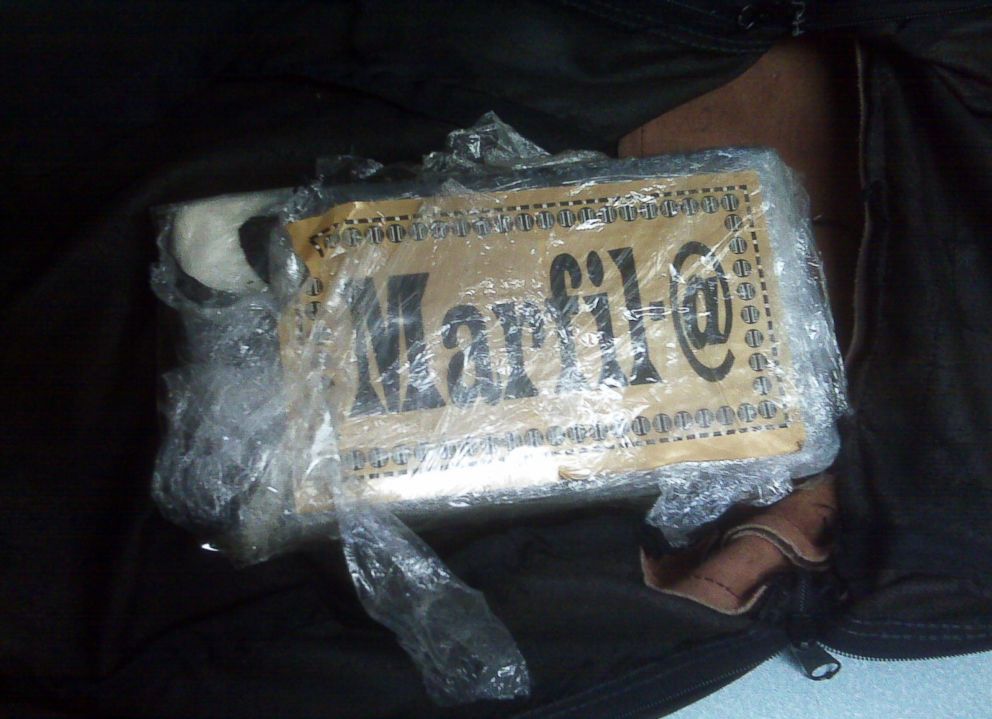 For others who've supported Banton, however, the undercover video could make a difference.
Nearly two years ago, as President Barack Obama was preparing to leave the White House, Philadelphia-area DJ Darryl Robinson petitioned the commander-in-chief to pardon Banton.
"He was being railroaded by people who had their own motives and agendas," Robinson wrote in his petition, which garnered 1,969 supporters. "Please find it in your heart to forgive and free an innocent man."
Robinson recently told ABC News he followed Banton's case through news accounts, and he believes Banton was targeted over long-festering allegations that the reggae star harbors anti-gay sentiments and promoted attacks on gay men in a decades-old song.
The allegations made national headlines in 2009 after gay-rights groups organized protests against Banton and concert promoters then canceled several of his U.S. tour dates.
Banton has denied subscribing to any such beliefs.
Robinson, however, did not know the federal investigation of Banton yielded secret recordings and undercover video, and when ABC News told him about the recordings he said they "would change my view."
"You got caught red-handed, you are supposed to do the time," Robinson said.
"LONG WALK TO FREEDOM"
Banton has now done the time — he has served his sentence. And he will be released from prison on Dec. 8, 2018, exactly nine years to the day since he was caught on camera inside a Sarasota warehouse.
"Many individuals would have wilted under the injustice of this case, but not Buju," Markus told ABC News. "He is stronger than ever and is ready to show the world the wonderful music he has been working on."
Once he is released, he will be deported to Jamaica, U.S. authorities said. And Banton has reportedly started booking shows in the Caribbean for spring 2019, when he kicks off his new "Long Walk to Freedom Tour."
WATCH THE FULL VIDEO OF BANTON AND THE OTHERS INSIDE THE WAREHOUSE ON DEC. 8, 2009: